Wigs - Tips and Guides
How to Make a Frontal Wig
Frontal wigs are hairpieces designed to cover the entire front of your hairline from ear to ear. This makes it a popular choice for people with thinning edges, as it's easy to blend in with your natural hair, and those who simply want extra volume up front.
As a frequent wearer of wigs, I have gotten tired of the ups and downs of store-bought ones. So, I decided one day to just make my own.
If you feel the same way and want to add a personal touch to your own wigs, then read on because you've come to the right place.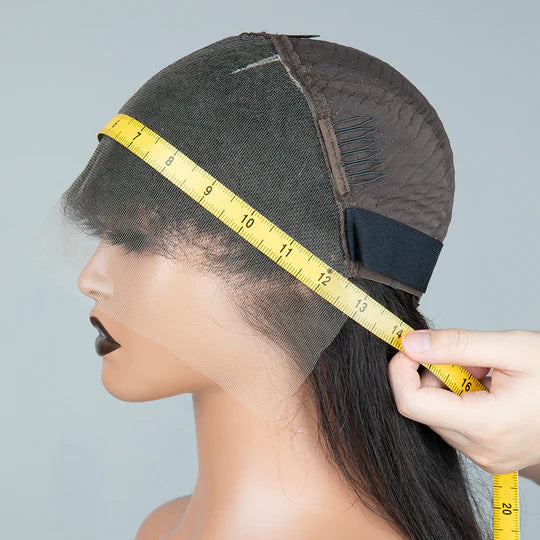 Popular for its coverage and natural-looking hairlines, lace frontal wigs have a high demand. Their defining feature is the sheer lace panel attached to the front of the wig, with its hair strands hand-sewn into the holes of the lace.
If you're unhappy with your natural hairline or are suffering from hair thinning, this type of wig will suit you well. With a frontal wig, you can part your hairline and customize it to your liking.
Some advantages and disadvantages to using frontal wigs include the following:
There are sacrifices you must make for the price of beauty, and the most common sacrifice is comfort. Some great-looking wig options can generate a lot of heat while being worn. However, with frontal wigs, you can let your hair and scalp breathe because their construction allows for constant airflow.
The versatility of styles you can do with frontal wigs is enough reason to buy them. Due to its construction design, your options are boundless—you can do a high ponytail, braids, half up half down, etc.
A frontal wig can help cover any flaws along your natural hairline, like the thinning spots near your forehead. The baby hairs and the hair strands also look like they grew from your own follicles.
Since they are often made from high-quality materials, they can run for a heavy price. Their versatility, natural look and feel, and the labor that goes into making sure your frontals look "real", (i.e. bleaching, tweezing, tinting, trimming baby hairs) make frontal wigs worth the price.
Hairline and scalp damage
Since the frontal is glued down or taped to your skin, prolonged contact can cause an allergic reaction or redness from irritation. In the long run, this may damage your hairline, which is why wearing wigs every day without break is not recommended.
How To Make a Lace Frontal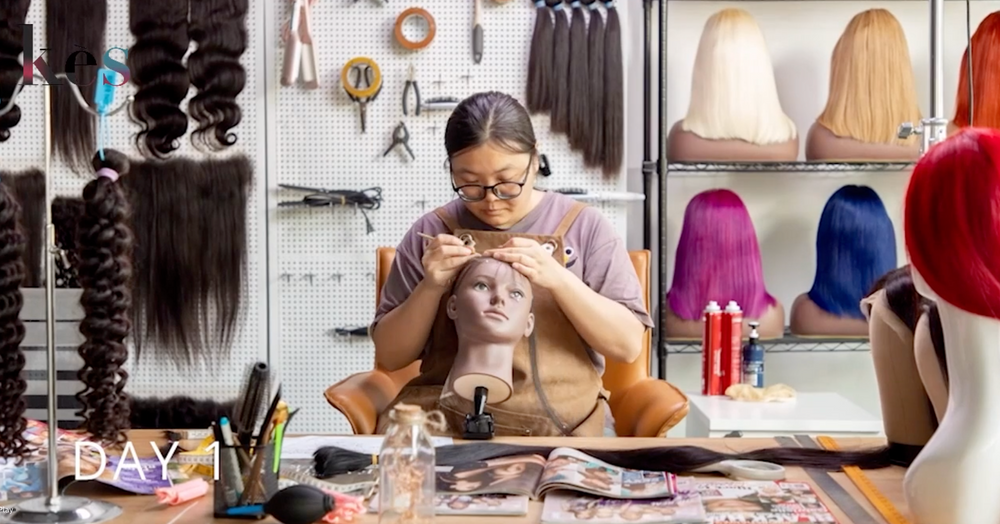 When creating your own wig, expect to pay a higher cost. Also know that most of the materials required will either be used only once, or have to be purchased again after a few wigs are made. That said, here are the materials you'll be needing, followed by the steps to making your own frontal wig:
Mesh dome-style wig cap
Foam head mannequin
Lace frontal
T-pins
Hair bundles (depending on hair length)
Curved needle and thread
Hair glue
Scissors
Step 1: Choosing the Hair Type
Firstly, you need to determine the material makeup of your wig. There are two main types of wig hair—human hair and synthetic fibers. Of the two, most people go for the human hair option. It is more costly but also has better quality, versatility, and durability to withstand customization.
Step 2: Place the Wig Cap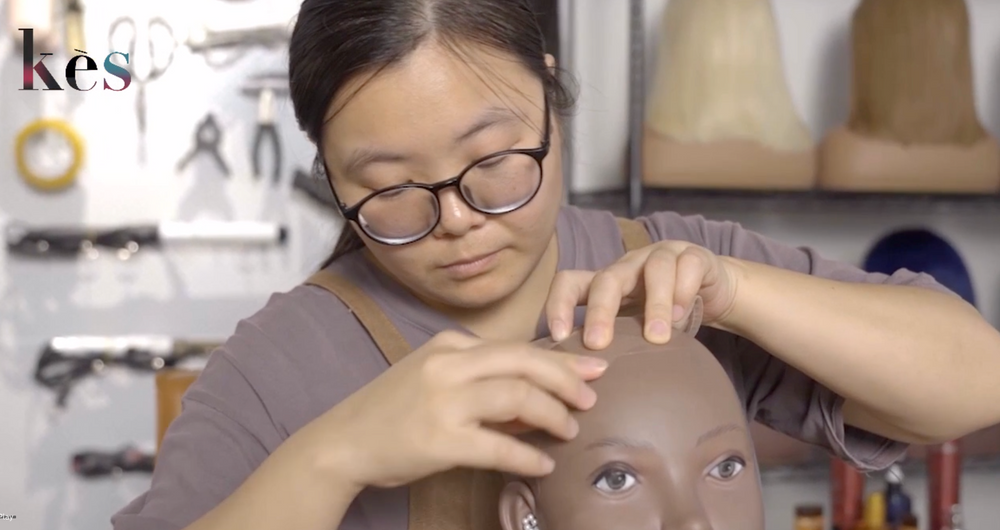 Cover the foam head mannequin with the wig cap, and make sure to line up the two lines from the forehead to the nape area. This will serve as a guide for when you wear the wig yourself.
Step 3: Apply the Lace Frontal
Fit the lace frontal onto the wig cap and secure the middle and both ends with t-pins. Adjust as needed to ensure that there are no gaps and that the frontal is flat against the cap. Only then can you sew the frontal to the cap, starting from the very edge to the other. Again, make sure that you are sewing the frontal flat against the cap to prevent bumps that will look unnatural.
Remember to sew only on the cloth of the cap and not the elastic band, or else it will not go over your head after.
Step 4: Sew or Glue the Lace Bundles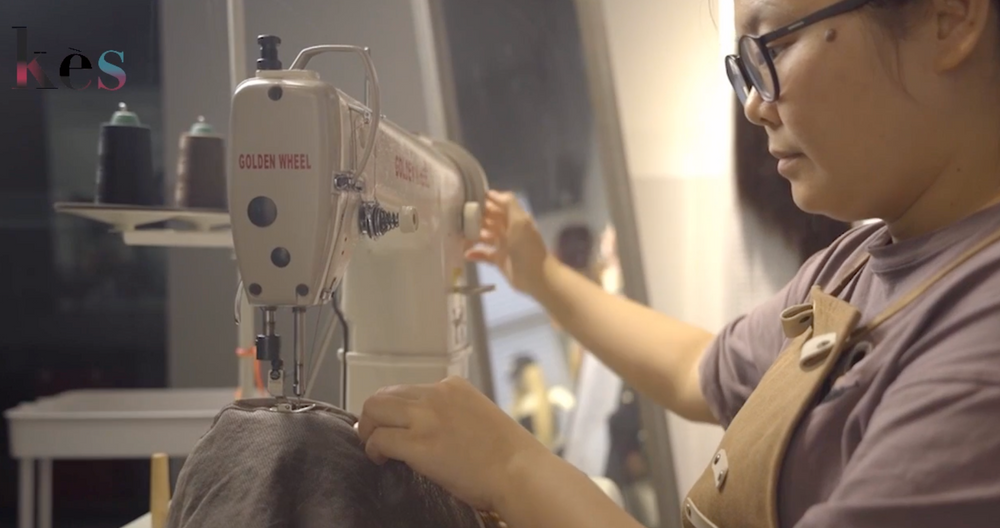 Next is to secure the hair bundles. Start from the nape and work your way up to the frontal area. Measure around the area in a U-shape pattern and cut the hair bundles to size. Then, secure the line of hair around the cap with t-pins and sew them flat to the cloth.
If you choose to use glue for this step, place a plastic bag between the mannequin head and the cap. This will make sure that the wig doesn't get stuck and the glue completely dries before you put it on your own head.
Firmly hold down the line of hair for at least 2 seconds and tap it down to ensure there are no gaps for when the glue sticks. Do this all the way until you reach the top.
Step 5: Cut the Extra Lace
Once that's done, go ahead and cut the extra lace very carefully. If you wish to make a glueless frontal wig, you can sew an elastic band or a few clips to the inside of the wig to hold it in place.
Additional Tips to Make Frontal Wigs Look Natural
Now that you're done with the making part, you just have to edit the wig to make it look more believable and natural. Here are some tips on how to do that:
Bleach the knots to match your skin color
Put your hair in braids to lay flat before wearing the wig
Tweeze out the hair at the front to thin out the hairline and make it look closer to your natural hairline, and add natural edges
Create baby hairs using tweezers
Cut the excess lace up front
Frequently Asked Questions
How long does it take to make a wig?
Making a wig takes patience, and your first time may take 4 hours or so. But once you grow more familiar with the process, you will be able to do it within an hour. Keep in mind that wig making is a learning process. Not even the best stylists were able to perfectly make their first wigs, so be patient with yourself.
How many bundles should I use?
The number of bundles you use will depend on how long you plan to make your wig.
8" - 12" (2 bundles)
10" - 20" (3 bundles)
22" - 26" (4 bundles)
28"+ (5 bundles)
Lace frontals are a hairpiece that only covers the front of the wig from one ear to the other. The frontal is what gives the wig a natural-looking hairline. It protects your hairline from becoming damaged and can be used for various hairstyle options.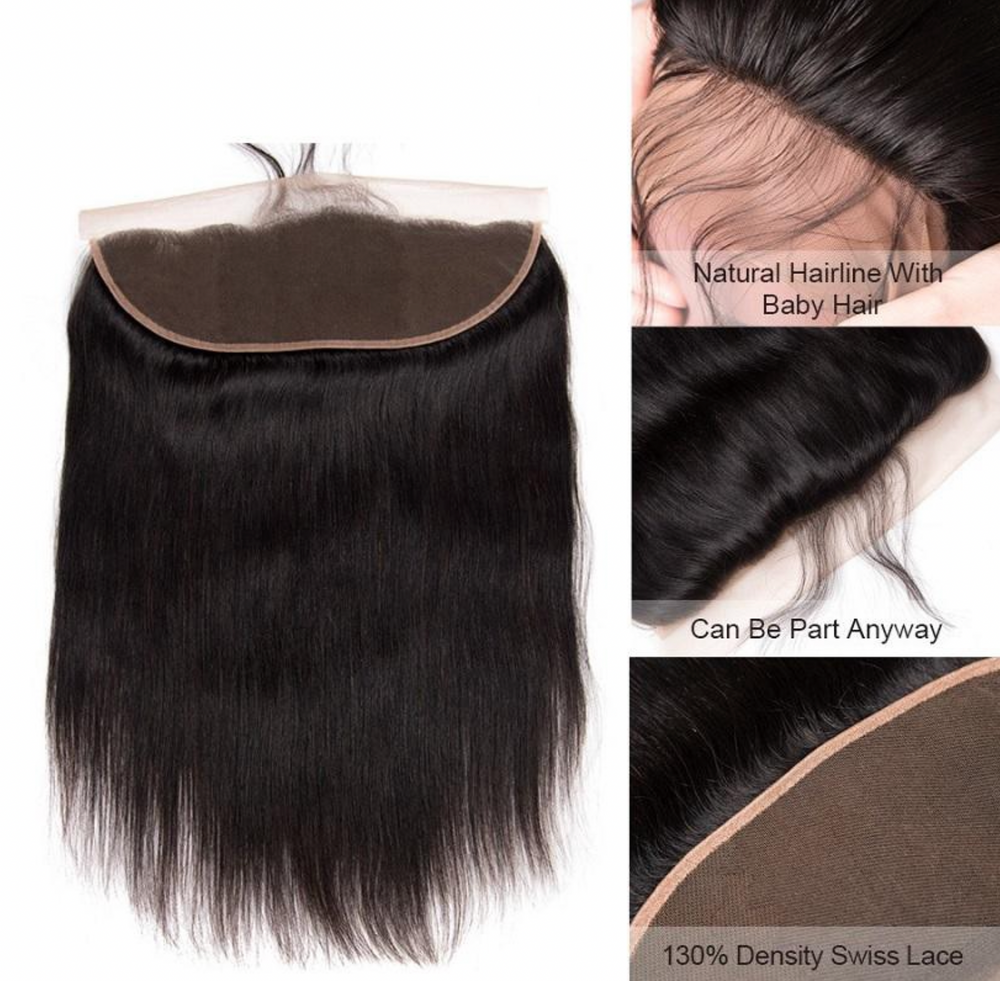 It may be a tedious job to create your own wig. But doing so means you get to freely customize your wig the way you want. You get to guarantee the thickness, material, and quality of your own wig. It is a worthwhile investment, so good luck in your crafting!
If you found this helpful and have suggestions or inquiries to make, feel free to leave a comment down below.